Published: Jul 16, 2020
when does a digital factory tap on industry for support?
Series 6 of 6 on NCS Digital Factory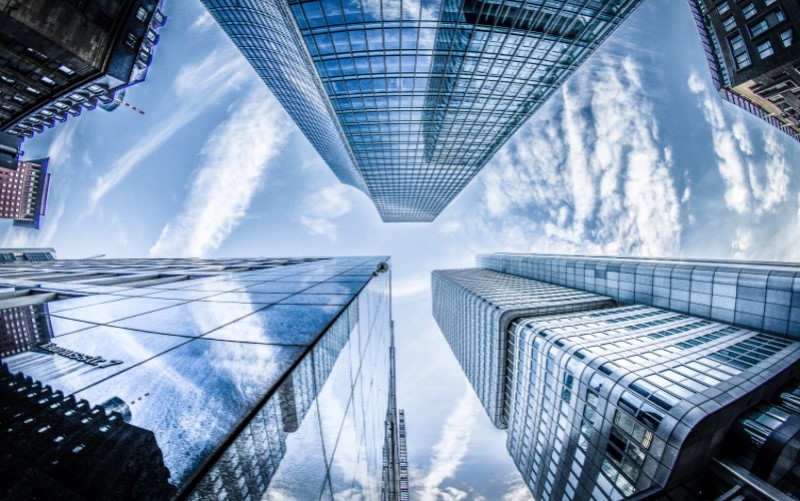 Can a Digital Factory deliver all the solutions?
Organisations both globally and in Singapore are turning to the digital factory model to accelerate the process of digital transformation. To develop a constant flow of innovation that is both market-relevant and ready for commercialisation, organisations can tap into dedicated squads with multi-disciplinary skill sets to tackle a host of business challenges. But for the uninitiated, imbuing innovation as part of an on-going practice may be a daunting shift.
Investing in the setup of a dynamic digital factory takes both time and resources, which raises some natural considerations for C-suite leaders: Could a multi-disciplinary technology team develop all the solutions required? Or, would additional rounds of investments be needed to support the team?
Realistically, every outfit has its strengths and limitations. A static digital factory may not have the necessary talents in every field because hiring talents with specialised skill sets could prove difficult due to scarcity. However, they can put their best foot forward and tap on external resources that have high levels of specialisation.
Recognise the realities of competencies & know-how
Keeping up with changing technologies is an endless race. Previous terminologies like "ICT" have faded from popularity, with "AI" likely to be next. Each field naturally develops and proliferates into multiple sub-domains, demanding organisations to build new internal competencies regularly and rapidly. However, most organisations will struggle to meet these demands.
To grow competencies in innovation and foster knowledge transfer, NCS formed the Products & Platforms division and its corporate research institute, NCS CorpLabs. Additionally, NCS CorpLabs have research collaborations with leading research institutions like Nanyang Technological University and A*Star. These collaborations bolster in-house research capabilities and help organisations solve specific pain points through targeted research.
The right partner for progress
With the acceleration of technology, we have witnessed digitisation, digital transformation, the emergence of AI and soon "autonomisation". To help organisations adapt, NCS has developed a suite of products in the fields of information management and exchange, IoT, robotics, and AI, including video analytics and natural language processing. With keystone products to tap on, organisations will find that they no longer need to reinvent the wheel. Operating a digital factory is like running a start-up, where speed is paramount. The likelihood of a product being championed and brought to market hinges on its rate and return of value. Products, platforms and frameworks help to achieve these desired targets with limited time and resources.
Filling potential gaps in the digital factory assembly line
Digital factories will inevitably face occasions where there are gaps in the assembly line. In the event where an off-the-shelf product is unavailable, project owners must decide between developing a solution in-house or outsourcing. Through years of experience working with organisations of various scales and industries, NCS developed a solution combining the best of inhouse development and outsourcing: co-creation.
In one instance, a telecommunications organisation was attempting to solve the challenge of how they could achieve a faster and more accurate call centre response. Efforts were first made to explore and test speech-based AI offerings from all US-based cloud providers, eventually leading to the conclusion no existing market solutions met the requirements of local dialect accuracy and Personal Data Protection Act (PDPA). The team had the dilemma of building a product from scratch or delivering an incomplete solution. After considering both options, NCS and the telco decided to pursue the non-conventional path of co-creation. The telco utilised their development resources to harness insights from their proprietary data while leveraging AI research capability from NCS. Both parties jointly created the perfect fit: an on-premise solution that complied with PDPA, a speed-to-text engine highly accurate for local dialect, and no variable costs from commercial cloud usage-based license fees. The collaboration was a shared win.
A collaborative relationship is the winning formulae
While there may be challenges in the innovation process, the development of specialised technologies should not be forsaken. Through collaboration, a digital factory can specialise in what they are best at, creating minimum viable products (MVPs) for scale. And through partnership, benefit from the knowledge and intellectual property existing outside the digital factory's core expertise.
Contact us to find out more about how to build a digital factory.