Published: Apr 19, 2021
smart port transformation through digitalisation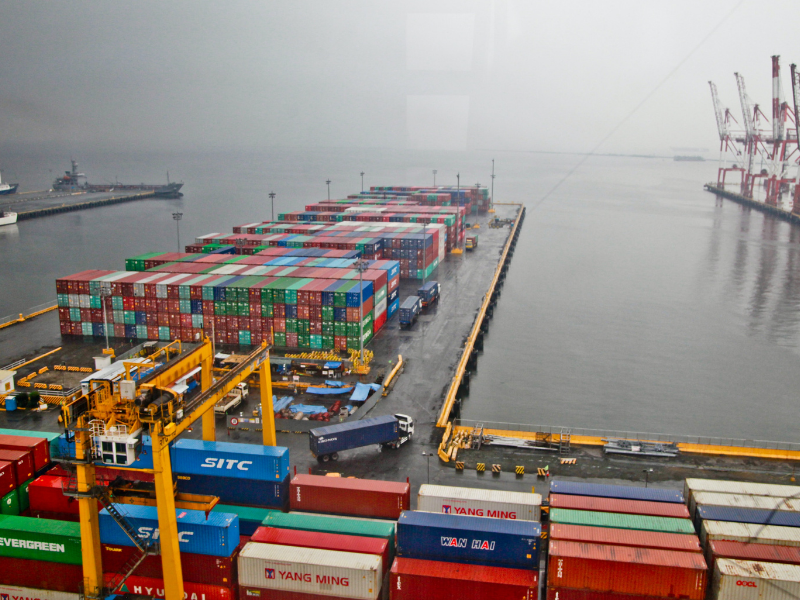 The Singapore maritime industry contributes about 7% of the nation's GDP. Playing a crucial role in the global supply chain, Singapore is reputed to be one of the world's leading hub ports1 and busiest container transhipment hubs. Its strategic location, along one of the world's busiest shipping waterways2, paves the way for international business investments in Asia.
However, our Maritime industry has not prospered without its challenges. Limited sea space, ever-increasing vessel traffic and size, higher safety and efficiency expectations – these are just a few of the growing pool of difficulties faced. How can our ports embrace digitalisation and evolve into Smart Ports; automated, efficient and fully-integrated?
In the webcast on Smart Port Transformation, NCS Industry Lead for Transport, Goh Kwong Heng, speaks to 2 maritime industry experts on the challenges and opportunities ports encounter on the journey towards increased digitalisation. Tan Wee Meng (Chief Technical Officer and Chief Sustainability Officer, Jurong Port) and Oh Bee Lock (Chief Executive Officer, Singapore Logistics Association) elaborate on how to advance port operations and technology, data driven smart ports and post-COVID-19 smart port operations, including digitalisation and technological trends and the demand for new skill sets.
With the formation of mega alliances and the increase in the size of ships and volume arriving into Singapore's ports, major pain points for the transport logistics sector are the physical space and infrastructure available. In the same vein, there has also been an increase in demand for greater operations productivity due to compressed vessel turnaround times. To illustrate this, Bee Lock explains how as of January 2021, less than 40% of ships arrive on schedule. This means that more ships are arriving together, in addition to holding twice as much cargo. To top it all off, the COVID-19 pandemic has induced further congestion in key logistics nodes, limited cargo movement, and manpower constraints.
It has been equally strenuous for port operators such as Jurong Port even though they started their digitalisation journey a significant time back. Wee Meng shares how Jurong Port handles both general cargo and bulk cargo, and how the challenges in both areas differ. This stems from the fact that the nature of the cargo is different; bulk cargo unloading can be mechanised to a much greater degree than general cargo unloading. As such, Jurong Port faces difficulties due to their high dependence on manual labour which compromised their productivity, different handling gears, stowage arrangement, and how stowage information is transmitted.
In light of such challenges, NCS holds a Smart Port vision for enhancing connectivity, efficiency, productivity, safety, and user experience through a digital conversion of the maritime sector and the development of next-generation port systems. NCS' perspective is that port transformation, through digitalisation, and the associated opportunities made available as a result, are not just necessary but viable.
Kwong Heng describes how Smart Port Transformation can be split into two subsets - Smart Maritime Operations and Smart Container Terminals. The end goal for both is to boost the overall efficiency and productivity of port operations. Smart Maritime Operations targets improving user experience and safety of the port. Smart Container Terminals, on the other hand, aims at increasing labour productivity, port connectivity, and customer base. To achieve both outcomes, NCS has identified key thrusts for each, which comprise of the employment of various new capabilities such as:
Integration of intelligent systems
Use of drones for designated activities
Technologies to support the aforementioned capabilities are also proposed, such as:
Internet of Things (IoT)
Blockchain
Artificial intelligence
This webcast also explores some key enablers that are essential for Smart Port Transformation. As we transition into the new norm of today's digitalised world, it has become apparent that we need to be innovative, collaborative, and most importantly, digitally savvy. Bee Lock shares that key enablers which catalyse this transformation are organisational agility, technological capability & resources, digital vision & strategy, and culture. All four of these enablers capitalise on the need to have a digital quotient (DQ), in addition to the conventional IQ and EQ, as it opens the doors for data fluency.
The three industry experts also discuss the need for a Data Driven Smart Port, and how organisations can leverage their data to make smarter decisions for better business outcomes. We get insights into how port operators, such as Jurong Port, utilise data analytics to make the port more intelligent. For instance, Wee Meng explains how Jurong Port is in the process of developing a digital twin based on big data collected from the port. This digital twin will ultimately help to make scheduling of cargo flowing in and out of the port more efficient, thereby resolving any potential major congestion. Data Driven Smart Ports hint at a promising future where operations will be optimised to be more cost and time-efficient.
Naturally, the discussion also considers the ravaging effects and challenges caused by COVID-19, and how port operators and the logistics industry are overcoming those challenges. Using the NCS 3 lenses to view digitalisation in a post-COVID-19 world – Retaining Freedom, Restoring Security and Rebalancing Touch, we recognise how the port industry is steadily steering through the pandemic and emerging victorious with the aid of digital transformation.
To glean the full depth of invaluable insights from these industry experts, watch the Smart Port Transformation Webcast here.
Sources
1: http://www.maritimesingapore.sg/maritime-singapore-globally/