Published: Jul 16, 2020
setting up a high-performance digital factory with
D

ev

S

ec

O

ps
Series 5 of 6 on NCS Digital Factory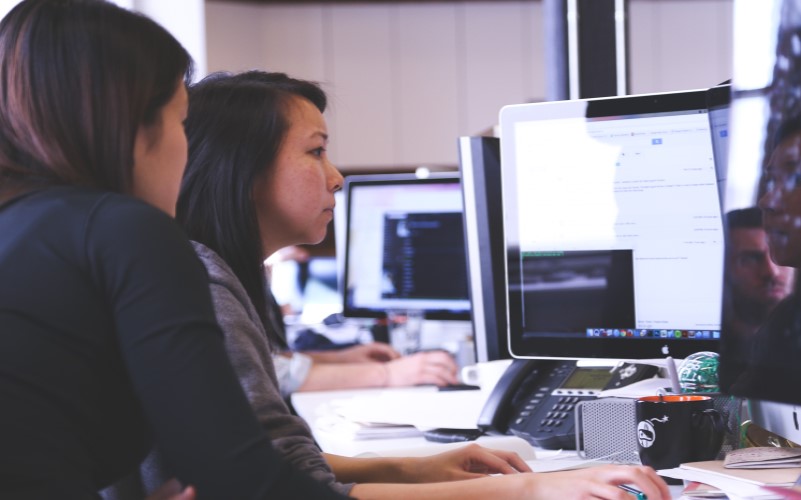 Navigating uncharted waters
In an age of digital transformation, organisations are turning to the idea of a digital factory to accelerate their pace of innovation. By its very nature, a digital factory is built to generate innovation at scale through a systematic approach of ideation, prototyping, testing and iteration. Through this process, a constant flow of high-quality innovation is delivered in a shorter time.
For many organisations, running a digital factory is like treading in unchartered waters. In addition to managing operational demands, monitoring the productivity of the digital factory can be a complicated undertaking. Tracking the progress of projects, dependencies, code quality and compliance are necessary activities, but they are also time-consuming. Naturally, many organisations will want a solution to optimise a digital factory.
Optimising a Digital Factory with a DevSecOps platform
Optimising a digital factory starts with platform automation. DevSecOps - a set of practices which combines software, cybersecurity and information technology operations - shortens system development time and provides continuous, high-quality delivery. With a platform in place, a product manager can reduce environment set up time, create visibility over multiple projects, and ensure code compliance with cybersecurity policies. A DevSecOps platform requires substantial investment. Organisations that require one can tap on NCS' proprietary platform: CODESparks™. Let's examine the significance of a DevSecOps platform in the context of a digital factory at set up and during operation.
The importance of a DevSecOps platform in a digital factory
While innovation is the topic of the day, and much hype is centred around ideation, attention needs to be placed on taking an idea to production. Organisations need to drive outcomes. It is therefore vital that ideas are funnelled through a systematic process and are technically compliant. Developers must get timely information about the state of application, highlighting build issues, functional inconsistencies and code quality degradation. With a DevSecOps platform as the backbone of a digital factory, ideas are proven effective, tested, and de-risked to obtain its highest value.
The benefits of a DevSecOps platform
Reduce environment set up time: When running a new project, a team typically takes a couple of weeks to set up a new environment. They would have to account for activities such as server set-up, firewall policies, security hardening and more. With platform-as-a-service, the team can tap on automated provisioning, environment monitoring and constant security compliance. By running infrastructure as code, teams can shorten the set-up process to a matter of hours by automating with a set of solutions. With infrastructure maintained as code, this provides greater stability and consistency compared to manual implementations.
Visibility over multiple projects: A digital factory runs at a high velocity and is designed to keep moving. All issues from task creation to task completion must be monitored, and open cases monitored closely to ensure that productivity is not hampered. In a digital factory, it would be difficult for a Product Manager to manually follow-up on every delay. Through automation and a dashboard, tracking and managing deviations becomes a lot simpler. Information is free-flowing and accessible to the rest of the team. This creates awareness of dependencies and enables them to take corrective action if a delay occurs.
Strong governance: For projects that are secretive in nature or have a high level of regulation, a strong continuous improvement and continuous development (CI/CD) pipeline creates an environment conducive for security and compliance. Instead of waiting for the audit process at the stage of production, code scans can be implemented in the earlier phases with reports evaluating the level of compliance. Automated compliance scans save time and simplify the workload of compliance officers. With a platform in place, governance can be built into the processes to ensure that products delivered are commercially ready.
Contact us to find out more about how to build a digital factory.