Published: Aug 21, 2019
redefining the contact centre experience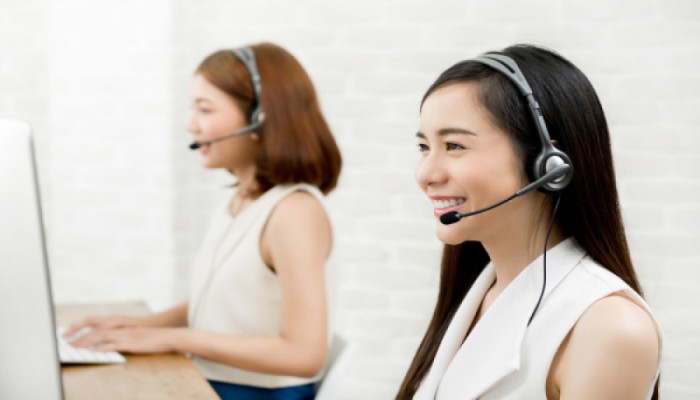 As a government body with H.E.A.R.T. at the centre of its service mission, the Ministry of Manpower (MOM) of Singapore envisioned its contact centre to be more customer-centric.
H.E.A.R.T. is a set of service principles - Hear them out, Make it Easy, Anticipate their needs, Respect every individual, Be Timely – that underpins MOM's customer experience programme and business objectives.
To meet the evolving needs and expectations of its stakeholders and callers, the Ministry embarked on a contact centre transformation to help its call agents better manage calls and customer feedback.
Contact Centre transformation
The MOM Contact Centre handles all incoming calls and various other forms of contact from the public.
The transformation of the contact centre involved improving internal processes and implementing digital technologies such as advanced analytics, robotic process automation, voice recognition technology and performance dashboards.
Incoming voice calls to the centre are managed by an Interactive Voice Response System (IVRS) where the users can perform self-help or request for agent assistance. As part of the contact centre transformation, extensive data collection technologies and analytics were implemented across multiple systems, enabling MOM to better able to track caller behaviour and understand their needs.
Robotic Process Automation to optimise user account management
Robotic Process Automation was introduced to help contact centre agents with user account management. The technology automates the creation of user accounts and helps assign the relevant privileges.
A Whole-of-Centre Performance Dashboard was also created for the contact centre's call and email agents. The customised dashboard allows managers and team leaders to track overall performance while agents can track their own work performance throughout the day.
At the same time, voice recognition technology was implemented to facilitate customer feedback surveys. At the end of a call, a customer could respond to the survey by using a voice command.
Leverage advanced analytics for more efficient service channelling
The use of advanced analytics has enabled the contact centre to segment its caller base more accurately. Relevant information can now be streamlined and delivered to callers via the personalised IVRS even before they speak with an agent. Where suitable, callers can also be directed to more efficient service channels such as a self-help menu.
Robotic Process Automation has also helped improve operational efficiency in the contact centre by eliminating most of the manual steps involved in account creation and shortening the time taken by up to 75%.
The introduction of other capabilities such as user feedback tracking, IVR analytics and performance analytics also enables MOM to establish a service quality framework and system to ensure continuous improvement and service excellence.
Design thinking to drive innovation
As MOM continues to deliver even greater customer experiences, NCS is working with the ministry to apply design thinking to generate new ideas for process improvements and operational advanced responsiveness.
Using NCS' DRIVE Design Thinking approach, we are exploring new solutions that can be implemented to solve problems, better equip call agents, automate processes and build a call centre infrastructure that is future-ready.