Published: Jul 25, 2022
identifying the forces shaping the future
What does the future hold? It's a difficult question to answer and one that raises many questions of its own.
Will there be flying cars? Can humans move towards living forever? These are just some of big and sometimes scary, questions posed about humanity's next chapter.
Whilst we don't have all the answers for how to face the challenges of the next 10+ years today, when we ask the right questions and partner with the right people, anything is possible.
Because behind any of development or innovation that could come along, there are bigger forces at work. Forces that dictate the 'why' of future change, and it's by identifying and exploring these forces that we can best prepare ourselves for the next wave of technological change, disruption, and possibilities.
As a trusted innovation partner to governments and enterprises, we have a responsibility to help see into the future and inform organisations' next moves. As part of our Future Trends series, we'll be doing exactly that. We've identified five forces shaping everything we know about the future and what it means for industries, communities, and our planet.
---
Population expansion
One future trend that is sure to impact every aspect of our lives is our growing population. The United Nations forecasts that by 2040, there will be 2 billion1 more people on the planet, and by 2030 more than 70% of the total population will live in cities.

This ever-growing population will increasingly strain and test resources, whether it's energy and housing or spaces in schools and hospitals, smart strategies are needed to ensure demand doesn't overtake or disrupt supply. These densely populated cities of the future will need next-level infrastructure and have the room for such accelerating growth designed into them. How can technology help us overcome these challenges and build smarter infrastructure ready for future populations?
Asking more of the right questions today, will help us deal with how this affects key areas like housing, transport, and security, and where technologies like digital twin and advanced analytics can come in to lay the foundations and transform the landscape of our future communities.
---
The emergence of new economies
Our financial systems are no strangers to rapid innovation, in less than a lifetime, many of us have seen a switch from entirely cash-based economies to one that is largely cashless and now even contactless, where payments are made and processed across borders and infrastructures in milliseconds. So, what is next for our economies?

With the emergence and proliferation of blockchain technology, we're seeing new possibilities opening and new systems taking shape. The next wave of globalised finance will depend on infrastructure capable of rapidly processing unprecedented amounts of transactions, but also increasingly sophisticated cyber security to protect against ever-more sophisticated threats. We'll be looking at what these changes mean for financial institutions, other enterprises, and our communities.
---
The smart health revolution
It's said that the COVID-19 pandemic has accelerated the development and deployment of technology across every aspect of our lives, and this is certainly true for healthcare. The global crisis caused by COVID-19 has showcased how advanced and incredible our healthcare systems and innovations have become. The speed at which we were able to adapt and create systems to track the movement of the virus and to deploy technologies that eliminate the need for human interaction, which the pandemic had made impossible, was a clear testament to our progress.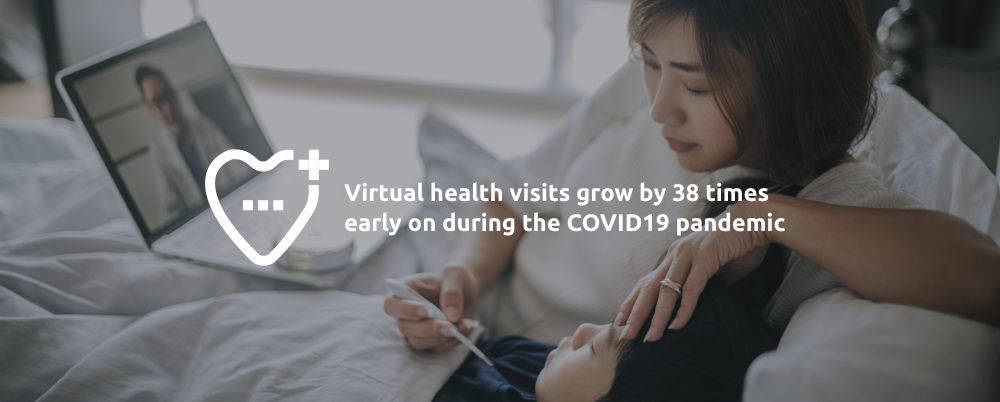 Technology will continue to reshape healthcare as we know it. We're already seeing robot nurses being trialed and prepared to augment the care offered by doctors in hospital. And technologies like 5G will unlock whole new possibilities like remote robotic surgery. And behind the scenes, data analytics will be working away to make care better informed and to better predict healthcare outcomes for all. We'll be diving deeper into these vital signs of what's to come in our coming content.
---
A sustainable focus
It's impossible to discuss the factors and forces that will shape our future without discussing environmental concerns. Climate change and the scarcity of resources is going to heavily impact every single one of us. And the effects of these need to be factored into decision making and need to drive innovations that help us protect the planet, use resources efficiently and adapt to the ever-changing situation.

The world is likely to increase its energy consumption by 30% between now and the year 20404. So how will we ensure resources are used efficiently and that communities can fuel progress into the future, without creating a negative impact for our planet and environment? We'll be exploring these challenges and speaking to experts in the field.
---
The pivotal role of exponential technological development
As these forces shape our world, there is one thing that will underpin all the strategies to adapt: rapid technological advancement. The great leaps forward we've already seen are only the beginning and within 10 years, technology as we know it today will be virtually unrecognisable. We know that Cloud, 5G and AI, are only the beginning, as our lives become increasingly integrated with the data and intelligence around us, what we define as 'technology' will be redefined and the potential of it will change entirely. We'll be looking at the new ways this ever-advancing technology can play a part in transforming industries and advancing our communities.
And technology has a vital role to play. It is, in some ways, the 'ace up the sleeve' for our future's, communities, and planet. Working together to harness technology is how we'll answer the questions posed and challenges raised by these future trends. One thing is clear, in order to overcome the challenges ahead and grasp the opportunities, collaboration is the magic ingredient that will drive real progress and ensure we can all succeed and thrive together.
Read more of our Future Trends content with the links below.