Published: Sep 08, 2022
how
Australia's

expanding tech sector is creating new business opportunities in

5G

and cloud
Australia's technology sector is a key pillar of the country's economy. According to the Tech Council of Australia (TCA), the sector contributed AUD 167 billion to GDP in fiscal year 2021, equivalent to 8.5 percent.
Homegrown tech companies like business software developer Atlassian, fintech firm Afterpay, and digital advertising business REA Group are worth billions today.
Moreover, the country is well prepared for technological changes. In the Economist Intelligence Unit's 2018-22 Technological Readiness Ranking, Australia tied for the number one spot with Singapore and Sweden. The ranking takes into account countries' access to the internet, digital economy infrastructure, and openness to innovation.
However, despite the sector's healthy vital signs, tech workers are in short supply. Kate Pounder, the CEO of TCA, said in a statement that "There is still a stigma surrounding working in the tech space."
In this article, we will be exploring some of the opportunities that are opening up in the tech space in Australia and how organisations can ensure that their employees have the right skill sets to take advantage of these opportunities in spite of heavy competition for tech talent.
---
The future of 5G and cloud capabilities within Australia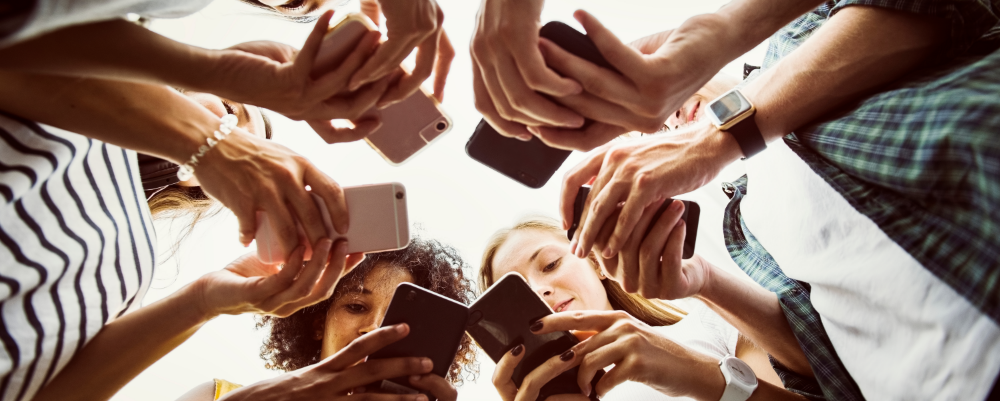 According to Google, "The combination of 5G, the cloud, and edge computing is a new paradigm that has the potential to change any and every industry it touches." Use cases identified by Google include improving how products are manufactured, optimising supply chains, logistics, and customer experience, and reshaping transportation "through a connected infrastructure that may, finally, enable the future for autonomous vehicles."
Australia is well positioned to reap the benefits of these transformative technologies. The country is currently ranked 3rd in 5G-connected devices per capita, according to a report released by Deloitte this year. A report by PWC, meanwhile, forecasts that 5G applications will deliver a productivity gain of USD 10 billion in Australia's healthcare sector by 2030, due to the potential for these applications to result in fewer and shorter hospital stays, streamlined doctor-patient interactions, drone-transported medical equipment and therapies, and improved experience and efficacy of telemedicine. The country's manufacturing sector, meanwhile, stands to see a USD 2 billion productivity gain. The overall economic impact of 5G will be USD 20 billion in Australia by 2030, PWC says.
Cloud computing is also big business in Australia. BCG says that the market is growing annually and is projected to be worth USD 11 billion by 2023. Moreover, AlphaBeta says that cloud architecture design will be one of the top five in-demand skills in the country by 2025. Perhaps it is no surprise, then, that large tech companies like Google and Amazon have announced plans to expand investments in cloud infrastructure in Australia.
Tom Bernadou, Founder and Managing Director at Riley Solutions, an Australian cloud services provider acquired by NCS last year, says that "The cloud in itself is an exponential where it doubles your capability every few months. It kind of underpins the whole transfer and acceleration of technology."
He adds that "Clients tend to have a business outcome with cloud that requires an increased level of maturity in the way that they operate. Although they have got an ambition to solve big problems, their internal capability is one that's not quite there yet. So, what we (at NCS Riley) really see the opportunity to do is help those organizations improve their maturity around transformation. And then once they get to that point, they can then start to accelerate the way that they improve business, and so on."
To that end, NCS is currently building a Cloud Centre of Excellence in Australia to help businesses accelerate complex cloud transformations. The centre will be launched in Victoria, which has the highest number of software development and cloud computing professionals on a per capita basis among Australia's states. It will manage hybrid clouds on behalf of businesses, freeing them up to focus on creating better services, reaching new customers, and streamlining operations. In addition, it will help expedite innovation.
Meanwhile, our Australian subsidiary, Eighty20 Solutions, is helping businesses save energy and lower emissions by switching from on-premises infrastructure hosting and storage to cloud-based solutions. This allows businesses to significantly reduce their environmental impact while cutting costs. Amazon Web Services said in 2015 that its customers use 77 percent fewer servers and 84 percent less power by using its cloud instead of operating their own data centres, thereby reducing their carbon emissions by 88 percent. Moreover, Accenture says that "migrations to the public cloud can reduce CO2 emissions by 59 million tons per year which equates to taking 22 million cars off the road."
John Kelly, the CEO and Co-Founder of Eighty20 Solutions, notes that sustainability is a key area of focus for organisations today. "It is a key metric we're now seeing within transformations," he says. "While the green credentials of the cloud may have been a 'nice to have' in the past, they're becoming a far more important consideration at the leadership table...And the C-suite sustainability agenda isn't just about doing the right thing, it's about delivering on important strategic goals that will enable companies to be more competitive, profitable and resilient."
---
Innovating new retail experiences
Advanced technologies are having a profound impact on how Australian retailers do business. Tools like artificial intelligence (AI) and machine learning (ML) are enabling these companies to gain a deeper, more holistic understanding of their customers and their preferences and create a more personalised customer experience.
Bernadou notes that Riley has been working with retailers, particularly through their online channels, to help them improve merchandising or conversion for customers that are browsing their websites. "We do that through a combination of artificial intelligence and machine learning, and we essentially are able to offer highly personalised offers to customers as they land on our customers' websites," he says. By working on behalf of a large electronics retailer to create a more personalised customer experience, Riley was able to increase the retailer's revenue three-fold.
Bernadou foresees a future in which retailers exploit the opportunities of the metaverse to connect with people in new ways and offer richer customer experiences. Indeed, brands like Nike and Ferrari have already ventured into that sphere. Nikeland, a virtual world in which visitors can participate in games with their friends or try on virtual products, has had nearly 7 million visitors since its launch in November last year.

Cloud solutions can also help retailers unlock additional business value. For example, Eighty20 helped a national supermarket chain improve scalability and reduce costs by moving workloads from on-premises hosting environments to the cloud. "By creating a synergy between the back office and frontline workers, we have supported organisations with their cloud transformation journey, allowing them to increase response times, providing the ability to pivot to change and deliver faster, thereby creating better brand and customer experiences," Kelly says.
---
The war for tech talent
The role of the IT department has changed considerably in recent years. With organisations increasingly prioritising digital transformation, especially during the Covid-19 pandemic, the remit of IT teams has expanded to include things like the cloud and AI. As a result, competition for tech talent is at an all-time high.
The war for tech talent doesn't just affect tech companies. According to Bain & Company, "In 2019, before the Covid-19 pandemic disrupted hiring for most companies, at least temporarily, more than 40 percent of software engineer and developer hires were made by non-tech companies, up from about a third in 2010."
As Australia's tech sector continues to grow, organisations will need to take a new approach to fostering, attracting, and retaining talent. Among other things, this involves investing in training and education.
"Both Riley and NCS focus on offering not only the next generation, those that haven't really entered the workforce just yet, with the opportunities and ability to build their skill set and what this new world looks like, but also to find those that are looking to reinvent their careers, and give them the same opportunities to be able to rescale and leverage some of what the new world has to offer," Bernadou says.
Bernadou notes that this approach allows organisations to work with people who have different levels of life experience and who work in different professional fields. As a result, they are better able to solve some of the problems that come up than if they only focused on hiring young talent with strong digital skills but lower levels of life experience.
It is also important for organisations to listen to their employees and take the time to understand their needs. John Kelly says that "We're seeing a shift in what people value most, what really matters to them. The value chain is real and it starts with our people knowing they're valued for their contribution now, with the flexibility to change and grow when they need to." Employees at Eighty20 Solutions are able to confidentially voice their opinions, he says.
No stranger to homegrown tech companies, Australia has exponential growth opportunities on the technological front, especially with the combination of 5G, the cloud, and edge computing. These technologies are transforming organisations' backend operations and unlocking new business value by enabling more personalised customer experiences. As digital technologies become more prevalent in all industries, Australian organisations will need to ensure that they are equipping their employees with the right digital skill sets. Those that fail to do so risk being left behind.