Published: Jul 16, 2020
do you need a digital factory?
Series 3 of 6 on NCS Digital Factory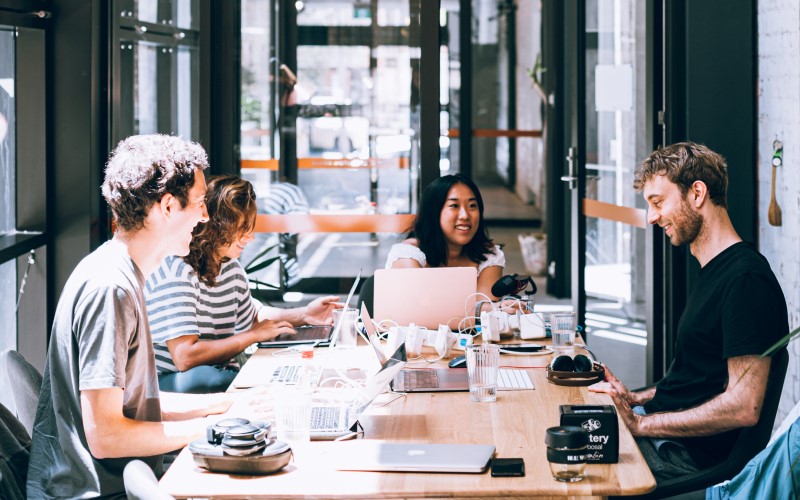 Do you need a Digital Factory?
Digital technology is disrupting businesses in all sectors, both in terms of enabling businesses to change the way they operate and pursue new opportunities that did not exist before. This potential for digital innovation is presenting itself in an environment where the pace of change is accelerating, and traditional industry boundaries are breaking down as organisations face competition from digitally-savvy competitors from adjacent or previously unrelated sectors.
The deliberation has moved beyond what-if to how, when, and where should businesses transform. As organisations grapple with how best to approach their digital transformation, they will need to consider how a digital factory can play a part in their transformation plans and how to derive the most value.
What is a digital factory?
Digital transformation programs consist of many high-value activities that require knowledge workers with highly sought-after skills. At first glance, it may be counter intuitive to think of a "factory" as the right reference for digital innovation.
A digital factory is a set up that operationalises digital transformation at scale. Applying the concept of a factory to digital transformation is akin to the rise of factories in the Industrial Revolution where the factory system was associated with centralisation, specialisation, standardisation and scale.
A factory for delivering on digital transformation outcomes requires careful construction to take advantage of what a factory system can deliver while keeping front and centre the appreciation that digital products are not composed of interchangeable widgets.
Do you need a digital factory?
An important point for consideration is where digital transformation sits within the current business strategy. The case for a digital factory is strongest when the goal is to effect fundamental changes to the business and move digital capabilities deeper into the core of the company.
Is the digital transformation agenda business-critical, and will it touch multiple functions of the business? If it is, even if an organisation is currently choosing to manage innovation at the edge of the organisation, a digital factory may be applicable. However, if the focus of digital innovation is not changing core businesses and operations and is concentrated in one part of the organisation, other digital innovation setups may help get the initiative off the ground faster.
For example, if a business' current priority is to use digital channels for more effective customer communications, driven and executed by a specific team within the organisation, a defined innovation project may be the right approach. Digital transformation may progress further across the organisation and affects digital channels where associated technologies can support the redesign of the customer engagement value chain from start to end - including the provision, delivery, operation of applications, systems, and data. In this case, a more comprehensive set up like a digital factory may be needed.
What to consider when building a digital factory?
Each digital factory has to be designed to support the business strategy, to deliver change, maintain momentum and ensure a stream of visible digital outcomes to the organisation. At NCS, we have a digital factory framework that helps customers design and build the right digital factory. This framework takes into consideration a few areas:
Expert Involvement. Besides the development teams, successful digital transformation needs the insights and domain knowledge of experts who may not be the regular residents of the factory. It is important to plan for their involvement and provide the digital team with access to their knowledge at the right points in each undertaking. How to identify and involve the right experts in various projects, how to put in place the feedback processes into the projects, how to involve experts into factory processes will contribute to great digital products
Access to Talent. A digital factory will be supporting multiple digital transformation projects and the types of digital capabilities needed for each project may be different. This means unlike the factory of the Industrial Revolution that may have the same people working in the factory, a digital factory may require different types of talent in the same factory depending on the nature of each digital innovation project. There may be common processes governing the operations of the factory, but the factory needs to have access to different types of talent. For e.g. a data-focused proof of concept (POC) will be very different from a migrate-to-cloud app modernisation project. Access to talent is not confined to having access to sources of talent but will include the procurement processes that will allow an organisation to flexibly staff up or change resourcing as project need arises.
Agile Development. An important transformative value of a digital factory is to help make the business more agile and increase the speed of product or services delivery. The move to agile development, especially from a waterfall development model, is a change of processes, mindsets and the ways individuals need to collaborate. Development teams need to switch to a continuous delivery and deployment model, newly appointed product owners need to understand their role when prioritising the backlog and executives outside of the agile teams need to agree on where product decision-making should take place and empower the teams. It is a huge change management exercise for everyone involved.
Transparency and Automation. Delivering innovation at scale involves multiple projects and teams focusing on different digital innovation projects. The provisioning of services to support projects, track progress, manage releases and provide visibility on project status would require the right levels of automation. Platform services need to be in place for fast setup of new projects, ensure quality and proper accounting of numerous projects running simultaneously in the factory. In designing the factory, organisations need to consider what common services the factory should provide to enable agile teams to run effectively.
Ability to Scale. Digital products need to graduate. The output of the digital factory needs to integrate into the overall operating environment of the business. At times, the projects in a factory are meant to transform the business-as-usual environment. A factory cannot be planned in isolation. It needs to consider how digital products migrate beyond the factory into the core of the business. Successful handshake and handover processes to teams outside of the factory are a very important part of delivery value.
A digital factory is both the result of a business imperative for change and a catalyst for change in the organisation. NCS has helped many clients look at their digital transformation needs and design the right approach to scale their digital innovation initiatives. Is a digital factory the right answer to your digital transformation challenges?
Let's discuss to see what is right for your business.