Published: Jun 05, 2020
adopting a mobile centric approach to digital transformation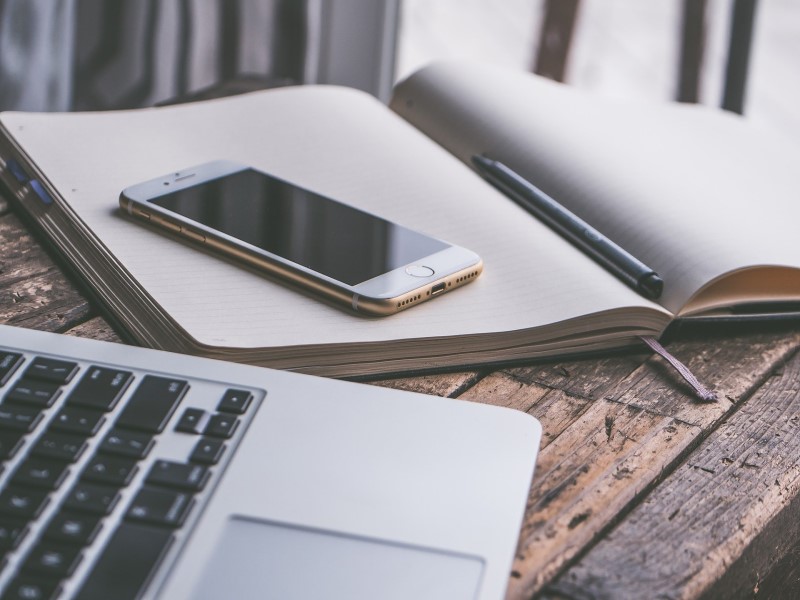 Six out of seven billion people on this planet have mobile phones and they are using it not only to communicate but also to transact. According to a Forbes report, more than 62 per cent of those with smartphones have made a purchase using their mobile devices in the past six months.
As your organisation embarks on digital transformation, this is an important factor to keep in mind. Increasingly, your customers, business partners and employees will be interacting and transacting with you on their mobile devices such as smart phones and tablets. So as you re-think your business models and redesign your processes for digital transformation, it is wise to put mobile centricity front and centre of your considerations.
What does "mobile-centric" really mean?
Mobile centricity simply means delivering an omni-channel experience that leverages mobile capabilities and technologies to enhance the entire user experience and not just the smart phone experience. This allows users to access online contents and transact seamlessly using their hand-held mobile devices or kiosks.
With a mobile centric approach, you are making use of mobile devices as your main platform to drive digital transformation. The user experience that you create on mobile devices must be just as effective, if not more so, than any other user touchpoint. But it is also important to think about mobile devices and platforms not just as another customer channel but also as an all-encompassing strategy for breaking down silos, leveraging next-generation technologies and innovating for the future.
This mindset has helped to revolutionise business and operating models for some private sector enterprises (think Netflix and mobile banking) and also transformed the way public agencies engage with the community and deliver services to citizens.
In Singapore, agencies like the Singapore Civil Defence Force (SCDF), Singapore Police Force and Land Transport Authority (just to name a few) have adopted mobile-centric strategies to inform, engage and empower citizens and customers.
Positive disruption to public services
The SGSecure app launched by the Ministry of Home Affairs allows the Police and the SCDF to alert users to major emergencies such as terrorist attacks and public order incidents. It also allows users to inform the agencies of major incidents via text, photos or videos using mobile devices, empowering them to play a critical role in homeland security.
Another app by SCDF, myResponder, notifies members of the public – also known as Community First Responders – of cardiac arrest and fire cases within 400m of their location, as well as the location of the nearest AEDs. This helps save lives by bringing together the community and agency to render assistance.
To better serve the needs of commuters and road users beyond providing information through the LTA website, LTA's app MyTransport.SG provides user-centric features such as a multi-modal journey planner, alerts and a host of other functions to deliver personalised travel experiences to bus and MRT users, motorists, cyclists and pedestrians.
Breaking down silos
It is important to note that the pivotal aspect of a mobile-centric strategy is not just about rolling out applications via mobile platforms; it is about breaking down silos in the back end so that the data and applications can come together to deliver user-centric services.
Take LTA's MyTransport.SG app for example. It is powered by LTA Data Mall, a platform that brings together a wide variety of land transport-related datasets for stakeholders (enterprises, third-party developers, researchers, and other members of the public) to co-create innovative and inclusive transport solutions. The information that MyTransport.SG provides to its users (such as road conditions, bus arrival times etc) is taken from the LTA Data Mall.
If mobile technology is viewed as the car driving digital transformation, data is the fuel that is powering it. It is the combination of mobile technology and data that sets the stage for a mobile-centric digital transformation.
This can be a very powerful catalyst for change. Beyond impacting individual organisations, the combination can also serve as a platform for transforming entire ecosystems.
Transforming ecosystems
The transport sector is a case in point. The combination of mobile technology and data paves the way for a disruptive transformation of the transport ecosystem that shifts the operating paradigm away from personally-owned modes of transportation towards the provision of Mobility-as-a-Service (referring to transportation).
This is enabled by combining transportation services from public and private transportation providers through a unified gateway that creates and manages each trip, which users can pay for with a single account. So a commuter could potentially use an application on his mobile device to plan his end-to-end journey by taking the MRT, then picking up a bicycle at the MRT station to ride to his destination.
How to get started
Such are the possibilities and opportunities that open up with a mobile-centric business strategy. But where does your organisation begin on this journey? Here are a few principles to help jump-start the process:
Start by measuring your organisation's current digital maturity from two crucial dimensions:

The extent to which the organisation leverages digital channels (mobile apps, websites, social media) and ecosystems to manage and improve customer experience, service delivery, revenue generation and so on.
The extent to which the organisation leverages digital technologies to promote effective ways of working, leverage data to optimise and improve operations, enhance its IT systems and so on.

Develop an overall strategy to address any gaps that you have identified, in order to transform the organisation from its current state to the future state of being mobile-centric.
Develop a mobile-centric blueprint for your IT landscape to ensure that it is able to support relevant technologies such as a microservices architecture and APIs as well as mobile tools and web products.
Go agile. Mobile and agile development methodologies go hand in hand in allowing you to achieve rapid development and release of mobile services to meet market needs and to continue to evolve them to become more robust.
Leverage data; be data-driven. Companies will gain a competitive advantage if they can have access to relevant data such as user activities, geolocation, preferences, purchasing behaviour or personal information. Analysing huge volumes of this data will give you a better understanding of your users and tailor your strategy and services to their needs.
For the front end, optimise your customer-facing products and services for mobile users. Make sure your websites and apps are user-centric, and that any web-based product or solution should be made mobile responsive through progressive enhancement and graceful degradation.
Establish a strong foundation for, and adopt, continuous integration/continuous deployment at the technical level and DevSecOps at the corporate culture level and introduce automation in order to deliver applications in a faster, better and safer manner. Automation will help overcome the challenges of manually handling all changes and variables such as new operating systems, security vulnerabilities and new business requirements.
Start expanding your mobile portfolio by investing in new products and services to better engage existing customers and grow your customer base.
With these considerations in mind, start developing a proper strategy and plan for your organisation to embark on a mobile-first digital transformation. You need to make sure that you are making the right investments in mobile technologies to power your business into the future.