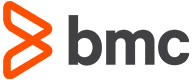 areas of collaboration
BMC and NCS work together to offer end-to-end enterprise systems management solutions
Industry-leading IT service management (ITSM) software that uses intelligent automation to transform best-practice principles into the modern, agile service solutions that businesses need.
An IT operations management (ITOM) solution that delivers comprehensive performance monitoring and event management and uses AI for IT operations (AIOps) to dynamically learn behaviour and correlate, analyze, and prioritize event data so IT operations teams can predict, find, and fix issues faster.
A server automation solution that manages security vulnerabilities and provisions, configures, patches, and secures physical, virtual, and cloud servers.
A workload automation solution that simplifies application and data workflow orchestration, making it easy to build, define, schedule, manage, and monitor production workflows; ensure visibility and reliability; and improve service level agreements (SLAs).