Published: Jul 16, 2020
an insider's view of a digital factory
Series 4 of 6 on NCS Digital Factory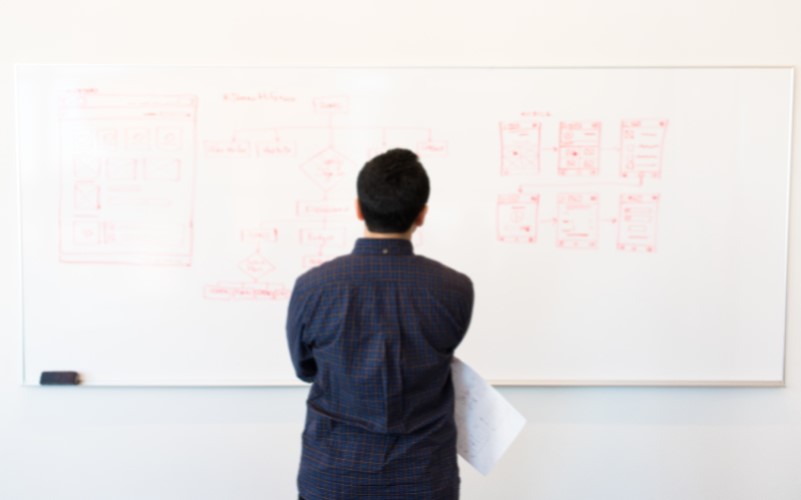 Understanding the role of Product and Platform Managers in a Digital Factory
In the race to create commercially viable digital innovation, organisations are turning to a concept of a digital factory. A digital factory is a construct built to overcome innovation impediments within an organisation. These roadblocks range from a lack of internal stakeholders' adoption, lack of interest in the use of the application by end-users, and the technical feasibility required for commercialisation. With a conducive environment for collaboration, processes in place for idea exploration, prototyping and pilot trials, and technical guidelines for application development, the concept of a digital factory has taken off. Many international organisations like Renault have ventured into this domain, following suit are some local organisations and government agencies who are also building their digital factory.
In this edition, we speak to Gary Tan, Product Manager at NCS, and Toh Kok Soon, Platform Manager at NCS about their experiences delivering innovation.
Please tell us about the role of a Product Manager in a Digital Factory
Gary: A product manager works with the product owner to define the vision of the product, gather product requirements and use lean methodologies to prioritise, test and validate assumptions. This responsibility includes managing a product throughout the product lifecycle from ideation, implementation to continual development. Within a digital factory, I oversee the processes of idea generation, prototype development and the conduct of a pilot trial.
Traditionally, there were gaps between the business and Information Technology (IT) stakeholders. There were instances where IT stakeholders drove the innovation for new technologies but with much resistance due to low business stakeholder buy-in. Other times, business units drove innovation, and IT stakeholders held the process back due to the need to articulate tender specifications. To close these gaps, a product manager takes into consideration both the business and IT requirements.
In a digital factory, we put a process/methodology around the development of a product; and the product manager uses tools such as design thinking, lean and agile methodologies to turn ideas into products. The digital factory allows a steady stream of ideas to be explored, evaluated and refined for better product fit. In the process, some ideas may be dropped or pivoted, while others persevered through to products with substantial returns and user acceptance. This incremental approach to product development, that regularly takes into account user feedback, gives management visibility of progress and ensures a products is commercially and/or operationally viable with each iteration that is released.
Please share how a Digital Factory creates innovation
Gary: A digital factory creates innovation by going to the root of a problem and exploring various solutions. In a recent project, the client is keen to revamp their mobile application that provides regular news alerts and advisories. There was a need to identify the different target audiences (i.e. personas) and how the app can be made relevant to them.
Traditionally, business users will brainstorm and provide high level pain points and requirements to their IT department, who will in turn interpret it to the best of their knowledge and experience. They then craft out the functional specifications and tender documents together with their business users. These requirements are passed on to a vendor who may "enhance" the requirements/features in order to value-add and win the contract. In this whole process, the real end users are seldom or never consulted. Product validation and real user feedback are only obtained after the product is launched. As an analogy, at the end of the day, we often end up delivering a car when the user only wanted a bicycle. Studies have also shown that usually only 25% of the system features are the must-have while the rest are often just good-to-have.
The Digital Factory leverages on Design Thinking and Lean methodology to achieve an accelerated validation process with end users. At every stage of the process, from validating ideas to collecting feedbacks from prototypes and live systems, we shorten and amplify the feedback loop to allow continuous improvement. In essence, every product increment we roll out is based on feedbacks, learnings and actionable metrics that were used to measure the product's performance. We want a product to hit the innovation sweet spot (i.e. User Desirability, Business Viability and Technology Feasibility) and continuously deliver value to all stakeholders.
A product manager wears the hat of both business and IT stakeholders, and facilitates the above approach to ensure product success and adoption.
Please tell us about the value of a DevSecOps platform in a Digital Factory
Kok Soon: A digital factory churns out hundreds of innovations. At that capacity, we can't rely on manual practices. The value of a DevSecOps platform comes from its ability to facilitate collaboration and automation. It's the driving force that improves overall productivity and quality of work. Within this platform, there are tools like Confluence to facilitate collaboration and curation of ideas from stakeholders, Kanban boards to track the progress and development of ideas, and SonarQube to scan for code quality and security vulnerabilities. This way, even when we are working on a pilot project, we do not overlook the security aspect.
The other benefits of having a DevSecOps platform is efficiency. The provisioning of environments for the development teams can be done quickly by leveraging managed services and reusable modules to build and test application. This has shortened the time it takes to get started by weeks so teams of developers can hit the ground running when projects need to solve urgent problems.
Please share how projects have benefited from using a DevSecOps platform
Kok Soon: Speed to market is something on everyone's mind. Reusing of assets is one of the approaches we employ to shorten development time frame. Efficiency is achieved by looking at the customer's existing architecture and identifying assets that we can harvest and reuse as modules for the prototype.
The other outcome I've seen is the seamless transition from pilot to production. For our clients, we understand their enterprise security requirements and built it into the platform. This provides the development team with guidance and allowed for system automated code scans so that solutions are compliant from the beginning. As a result, this gave our customer a higher level of confidence and peace of mind; these are priceless intangible benefits.
Contact us to find out more about how to build a digital factory.